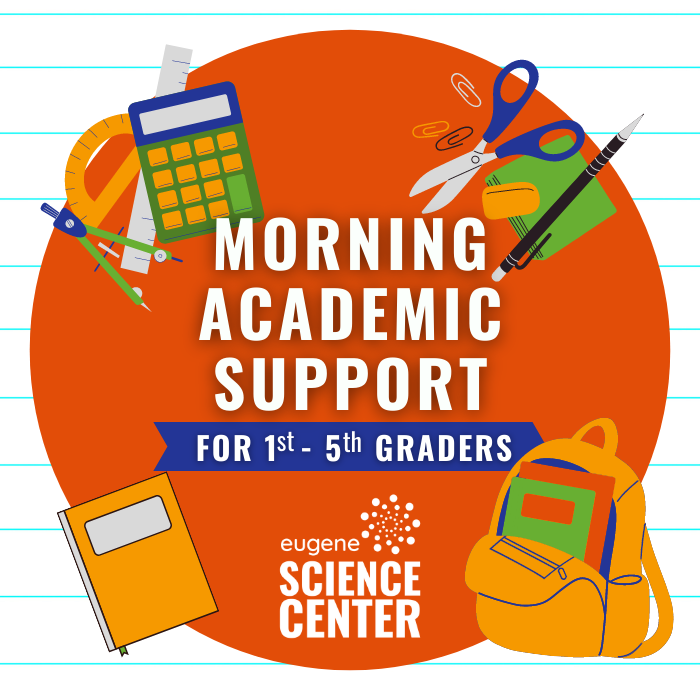 Morning Academic Support for Distance Learners
Registration currently open through June 11 (final date of program).
We offer morning child care for 1st – 5th grade students in distance learning programs. Our staff educators will assist your student with online school work and provide engaging breaks between school activities.
This is not a science camp and is only recommended for students who will spend most of their morning in online distance learning. Students should bring from home their school-provided tablet or laptop, headphones with a microphone, and any other school supplies they may need for the day. Students should also bring a packed lunch and water bottle.
Drop-Off: 8:00am – 8:30am.
Pick-up: 12:00pm to 12:30pm, unless your child is also registered for the afternoon STEM Discovery Camp.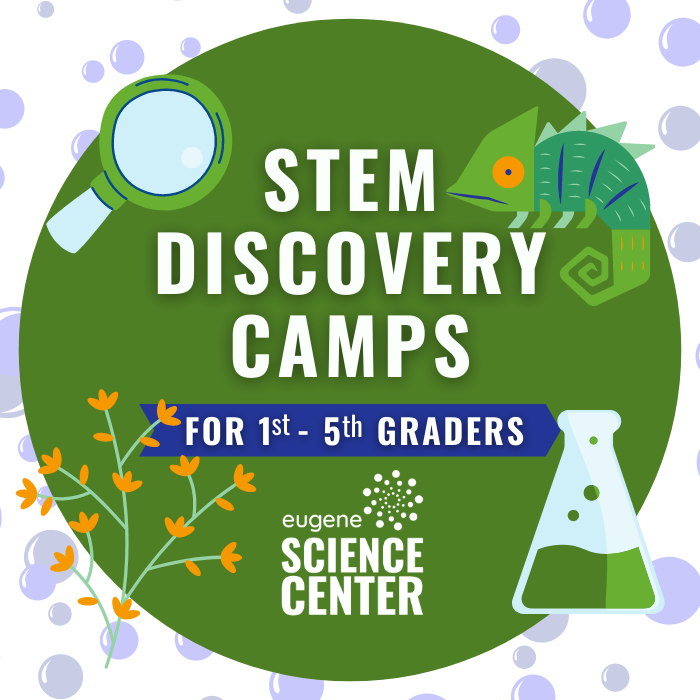 Afternoon STEM Discovery Camps
Registration currently open through June 11 (final date of program).
Curiosity, engaged!
Our STEM programs bring out the scientist in every child. Staff educators tune in to the unique needs, skills, and interests of their students to create an engaging and inclusive learning environment. These half-day camps incorporate indoor activities and outdoor adventures as a complement to your student's regular education. We make learning fun, and our programs inspire a life-long respect for scientific thinking.
Each half day camp features new STEM activities – no two days are the same! Examples of activities include coding challenges, nature hikes, chemistry experiments, and designing a flying machine!
Afternoon STEM Discovery camps are not meant to take the place of distance learning. While we can accommodate the needs of students who need to join synchronous distance learning meetings for school, the purpose of these afternoon programs is to provide fun educational opportunities after online school work is complete. Camps will include hands-on STEM activities and games, both indoors and outdoors, for elementary age students. 
We are following all state guidelines for disease prevention. To learn more about COVID-19 policies, download the Parent Information Letter.
Drop-off: 12:30 – 1:00pm
Pick-up: 4:30 – 5:00pm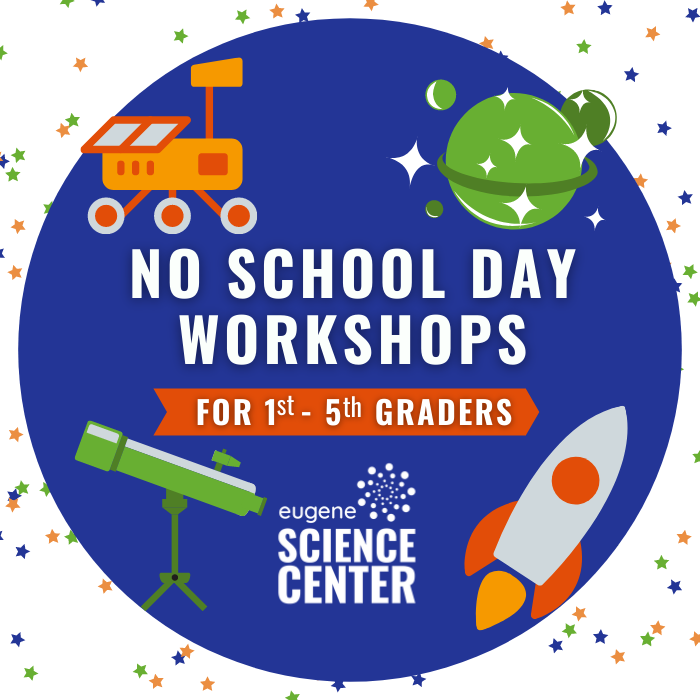 No School Day Workshops
Upcoming Dates:
Memorial Day: Monday, May 31 ( Full Day, 8:30 – 4:30) FULL
Enjoy the day off from school with science fun! These morning workshops are offered when local schools are closed. Our staff educators lead fun and engaging STEM activities for students when school isn't in session.
Looking for full day care on No School Days? Register for afternoon STEM Discovery Camps for these dates to extend your workshop until 5:00pm.
Times: 8:30am – 12:00pm
Drop-off: 8:00 – 8:30am
Pick-up: 12:00 -12:30pm