Grades K – 5
9:00 am – 4:00 pm*
On select no-school days, kids put their creative minds to work exploring different aspects of STEM (Science, Technology, Engineering, and Math) during these engaging, hands-on single day workshops.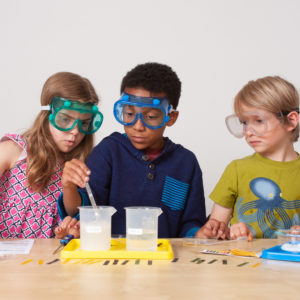 Pricing:
Members: $40
Non-Members: $45
*Extended Care Available:
Early Care (8 – 9am): $5
Late Care (4 – 5 pm): $5
Limited need-based scholarships are available. Complete this form to request a scholarship.
Cancellation Policy
Cancellations made at least one week prior to the start of a program are eligible for a full refund or credit, minus a $5.00 cancellation fee per child. Cancellations after that are eligible for a 50% refund or credit. No refund or credit will be given if a cancellation is made on the day of the program or later.
Note: For second graders, you may choose an age group during registration (k-2nd or 2nd-5th).  This is so you may choose a group of younger or older peers for your learner based on your own assessment and preference.
Upcoming Workshops
These workshops are available for online registration.
Winter Break Workshops:
Icy Science
Explore the states of matter with icy experiments, including dry ice, artificial snow, and icy moons.
Zoology
Meet the resident education animals at Eugene Science Center, and learn about how species adapt and behave in different habitats.
Cell Biology
Learn the difference between plant and animal cells, extract DNA from a strawberry, and create your own slide to observe under a microscope.
Marine Science
Earth's vast oceans are home to some of the most amazing species discovered. Learn about marine ecology and how we can be good stewards of ocean ecosystems.
Prehistoric Science
Explore the life and landscapes of a prehistoric earth – what have we learned about the earliest humans, and how do scientists collect information about life that existed millions of years ago?
Astronomy
Enter the planetarium to travel the solar system and beyond! Learn about the planets, moons, and other celestial objects that orbit around our sun.
2019-2020 School Year Workshops
Take a sneak peak at the dates and themes for all No School Day, Winter Break, and Spring Break workshops we are offering this school year. 
We are offering workshops on most school breaks for Eugene 4J, Bethel, and Springfield School Districts. Reference your school district calendar to find out which dates meet your needs, as these dates can differ by district.
For Early Release Day Workshops, or No School Days not found on this page, check out our Science After School Program.
Thursday, October 10th: Ecology
Friday, October 11th: NO PROGRAM, MUSEUM CLOSED
Thursday, November 7th: Extreme Experiments
Friday, November 8th: Mad Science
Monday, November 11th (Veteran's Day): Engineering (K-1st) and Scratch Coding (2nd-5th)
Wednesday, December 4th: Extreme Experiments
Thursday, December 5th: Mad Science
Monday, December 23rd: Icy Science
Thursday, December 26th: Zoology
Friday, December 27th: Molecular Biology
Monday, December 30th: Marine Science
Thursday, January 2nd: Prehistoric Science
Monday, January 6th: Astronomy
Monday, January 20th (MLK Day): Mythbusters!
Friday, January 31st: Earth Heroes
Monday, February, 17th (Presidents' Day): Energy
Friday, March 13th: Science Magic
Monday, March 23rd: Science of Slime
Tuesday, March 24th: Weather
Wednesday, March 25th: Engineering
Thursday, March 26th: Meteorology
Friday, March 27th: Entomology
Friday, April 10th: Astronomy
Monday, May 25th (Memorial Day): Habitat Hike!
Potential add-on dates: June 12, June 15-19 – please email [email protected] to indicate interest in a program on these dates.