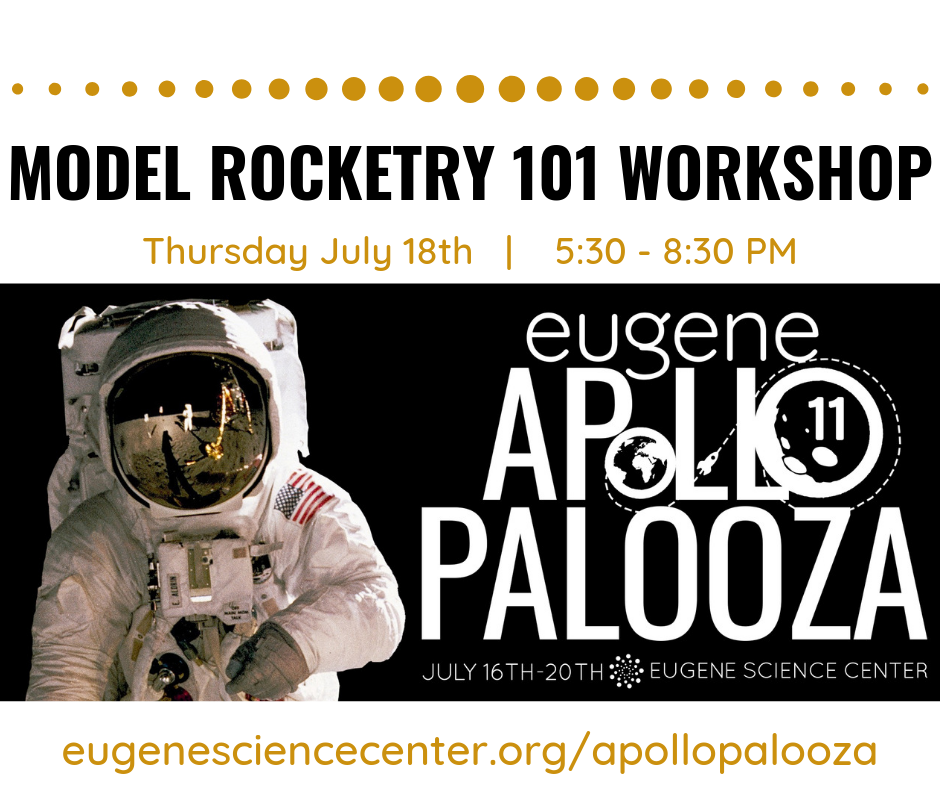 Thursday, July 18th • Model Rocketry 101 Workshop • 5:30-8:30 pm
Learn the science of rocketry! In this workshop, our resident rocketry expert will guide you through building and launching your own model rocket (provided) and teach you the science of how rockets work.
The $55 registration includes one model rocket ($30 value), and up to 3 individuals' participation. This is an all-ages workshop, and children under the age of 14 must be accompanied by an adult.
PRE-REGISTRATION IS REQUIRED.


To register, please email [email protected] or call 541-682-7892.