We have a once-in-a-lifetime opportunity to create a world-class science center in downtown Eugene that will enhance our community's education, innovation, economy, and quality of life for generations to come.
Imagine a cultural and educational beacon that attracts people of all ages throughout Lane County and beyond to downtown Eugene. Imagine a community hub connecting youth with inspiring professionals, researchers with curious students, and businesses with future employees. Imagine a vibrant and active public space accessible to all that evolves with our community and for our community. Imagine a world-class science center that empowers its community to foster scientific learning and innovation to help create a better world. Imagine the possibilities of ESC on the Riverfront.
EWEB intends to request formal proposals mid-2022 so we're gathering community input and support to put together the strongest proposal possible.
Please complete this survey to provide input and statements of support for this opportunity.
To get involved or inquire about more information, contact:
Tim Scott, Executive Director, [email protected]
"I came to the ESC as a child- in the 80's it was WISTEC- and I'm so happy my own children come to ESC for exhibits, camps, and shows. It is nostalgic for me to see the same old building and surroundings, however, it's now 2021 and it's time for change. To serve the community and educate more kids, the ESC should grow and expand the facility to EWEB."
Why Now?
EWEB plans to vacate their administration buildings (located 500 E 4th Ave) in 2023, and is looking for a new owner. This truly is a once-in-a-lifetime opportunity for our community. These buildings are perfectly suited to become the next home of Eugene Science Center with exhibition and education space on par with OMSI in Portland.
Does ESC Need all that space?
Yes. Our building was constructed in 1979 and was intended to be the center of a major museum complex that never came into fruition. Since then, our community has more than doubled in size and our attendance has grown by a factor of 10. We've been unable to meet demand for school group field trips during peak times due to space constraints, and our busiest days are often too crowded for comfort. We need more space to better support our ever growing community. EWEB's administration buildings will provide our community with 10x more interactive exhibit space, and 6x more dedicated classroom space.
"Continue to exist and grow. You are a gem for the community and I wish everyone to experience you."
"We moved from the SF Bay Area to Eugene a decade ago and the thing we missed the most was the science museums. The Science Factory (which is what it was back then) was cute but really small. It would be AMAZING to have a larger science museum in town! It would be a wonderful asset to our area and would build on current momentum to create a STEM-enthusiastic community. "
Does our Community need educational support?
Yes. Measures 5 and 50 passed in 1990 resulted in continued significant loss of funding for public schools throughout Oregon, and data indicates a major gap in Lane County science education, which serves over 45,000 K-12 students. Children spend only 20% of their time in formal learning environments, and forty years of steadily accumulating research show learning opportunities and support of the family after school and during the summer months are major predictors of children's developmental, learning, and educational achievement. A new world-class science center will do wonders for the families of Lane County and beyond.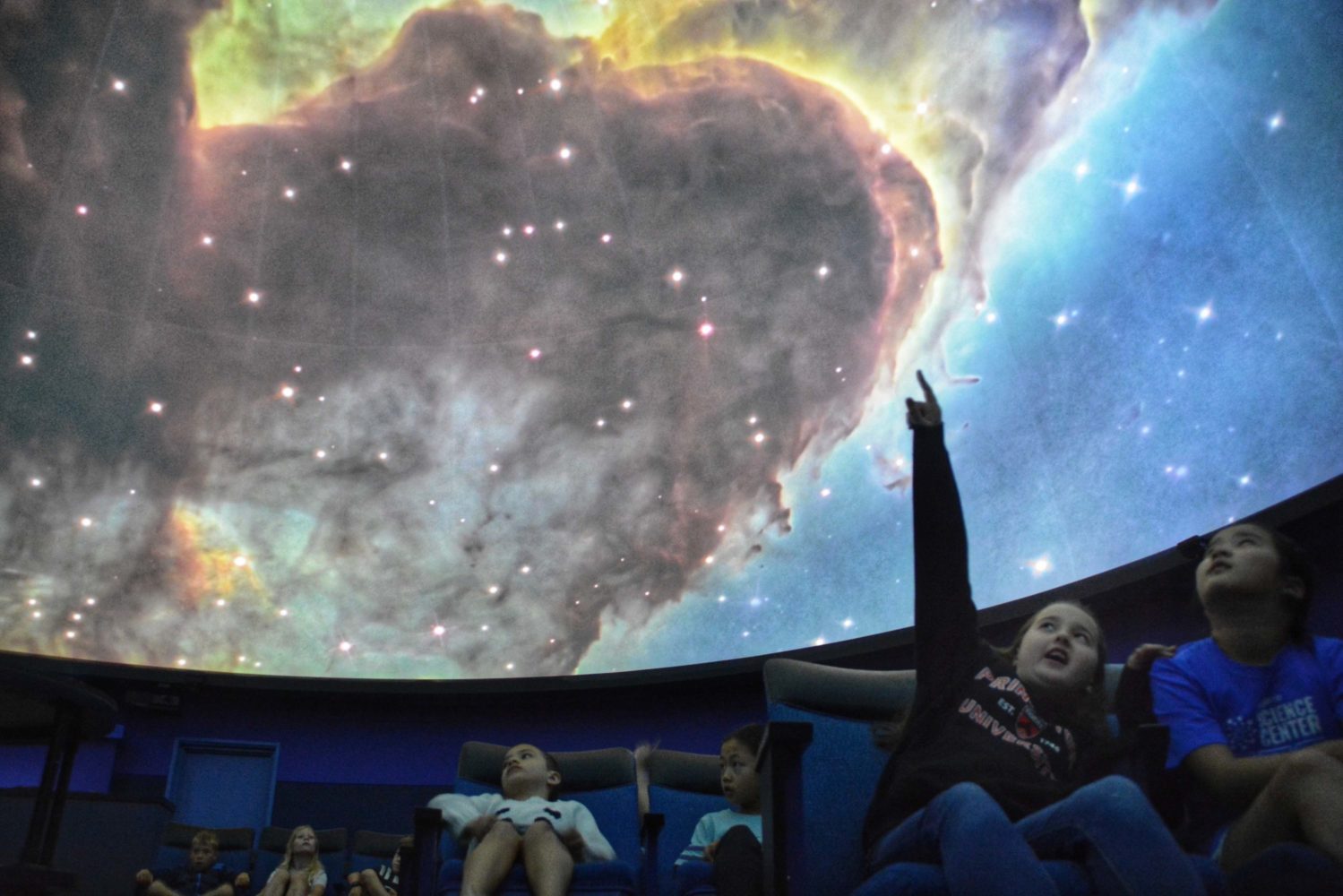 Are there other ways our community will benefit from ESC @ EWEB?
In addition to improving local education and graduation rates, this new Eugene Science Center will serve as a community anchor that drives tourism, increases economic development and growth, enhances living conditions, strengthens community collaborations, and sparks regional innovation. This investment will have an incredible ripple effect throughout our community.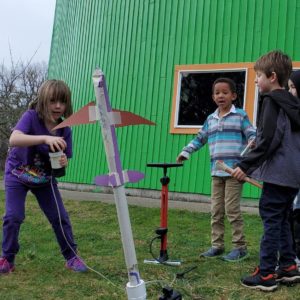 So What's the Plan?
Below you'll find some initial conceptualizations for how we'd transform the EWEB buildings into a world-class science center – a place that will bring us closer together and inspire future generations of critical thinkers to confidently take on challenges that lie ahead. If we're successful in acquiring these buildings and the surrounding property, we'll work with community members to refine these ideas so that we have a science center created by the community for the community.
Planetarium Conceptualization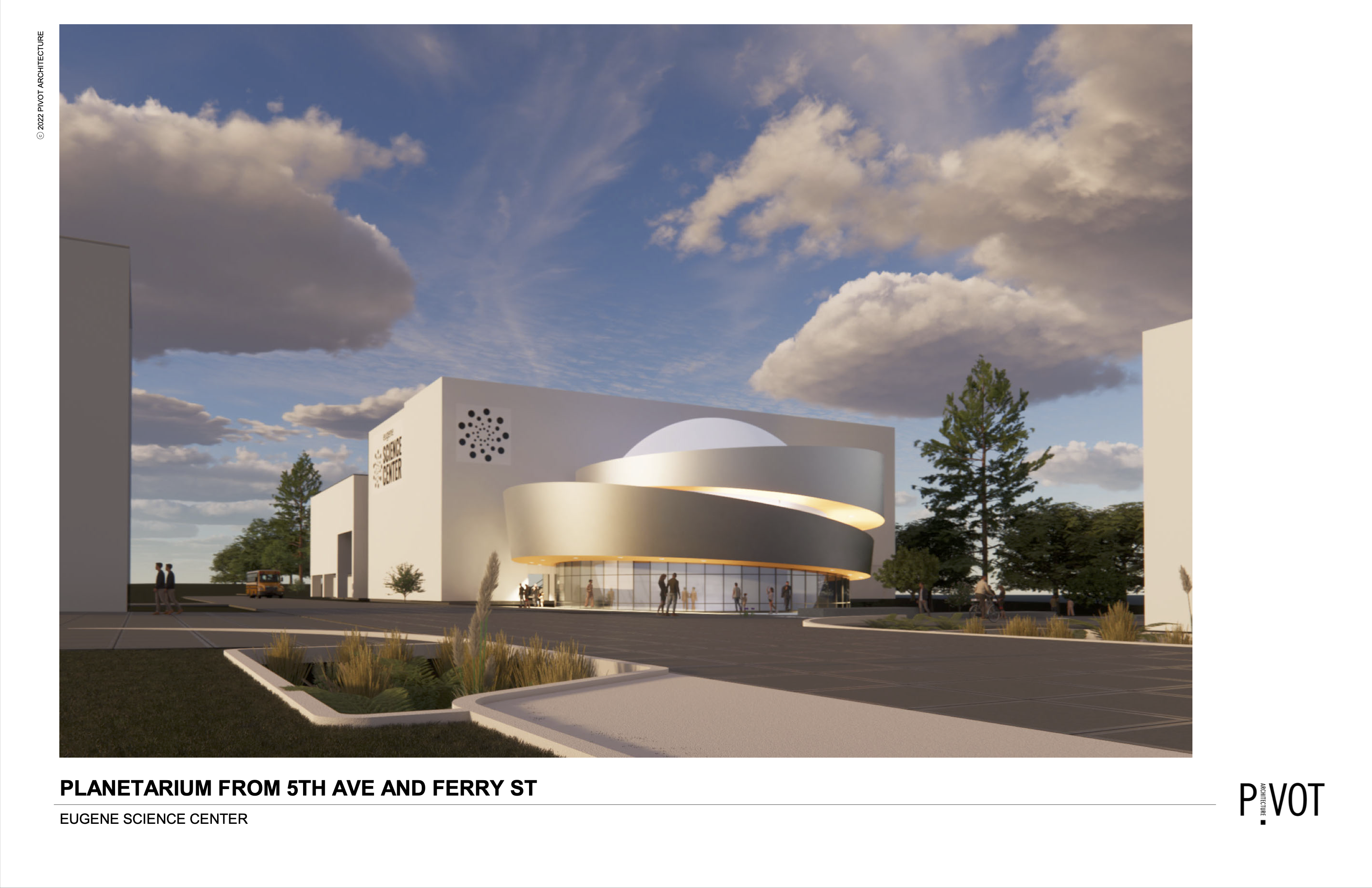 Main Building, 1st Floor, Space and Exhibit Conceptualization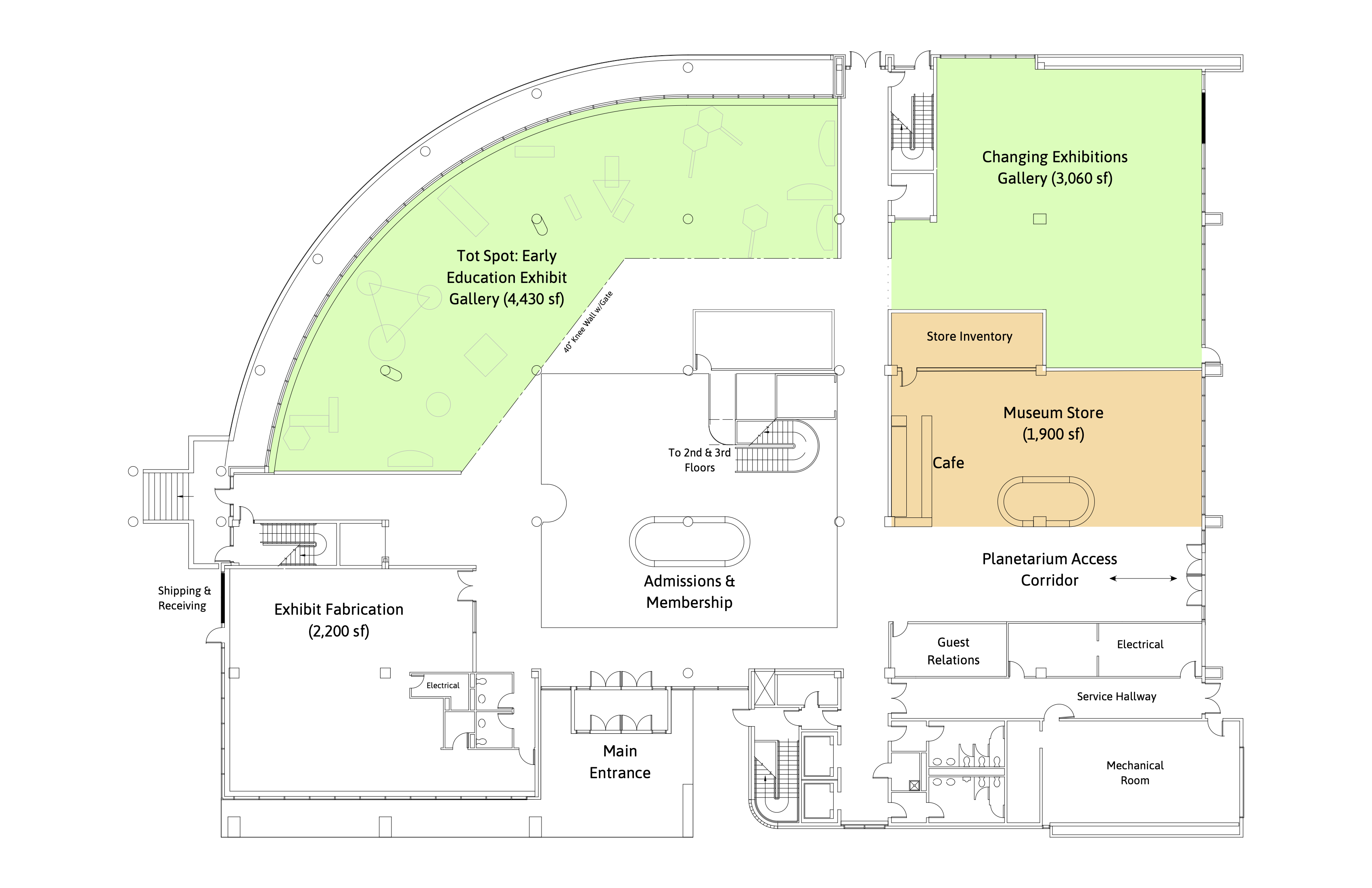 Main Building, 2nd Floor, Space and Exhibit Conceptualization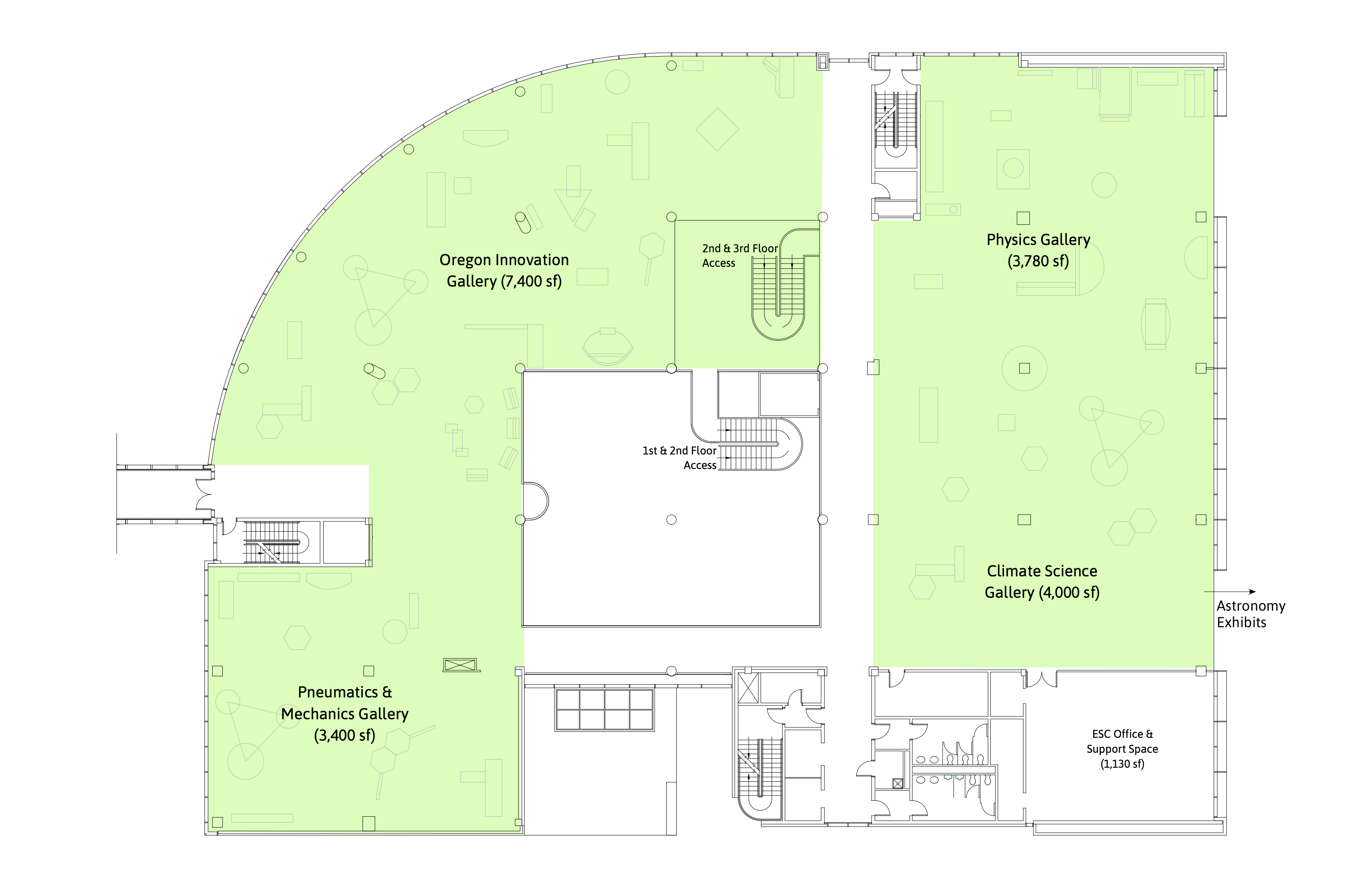 Main Building, 3rd Floor, Space and Exhibit Conceptualization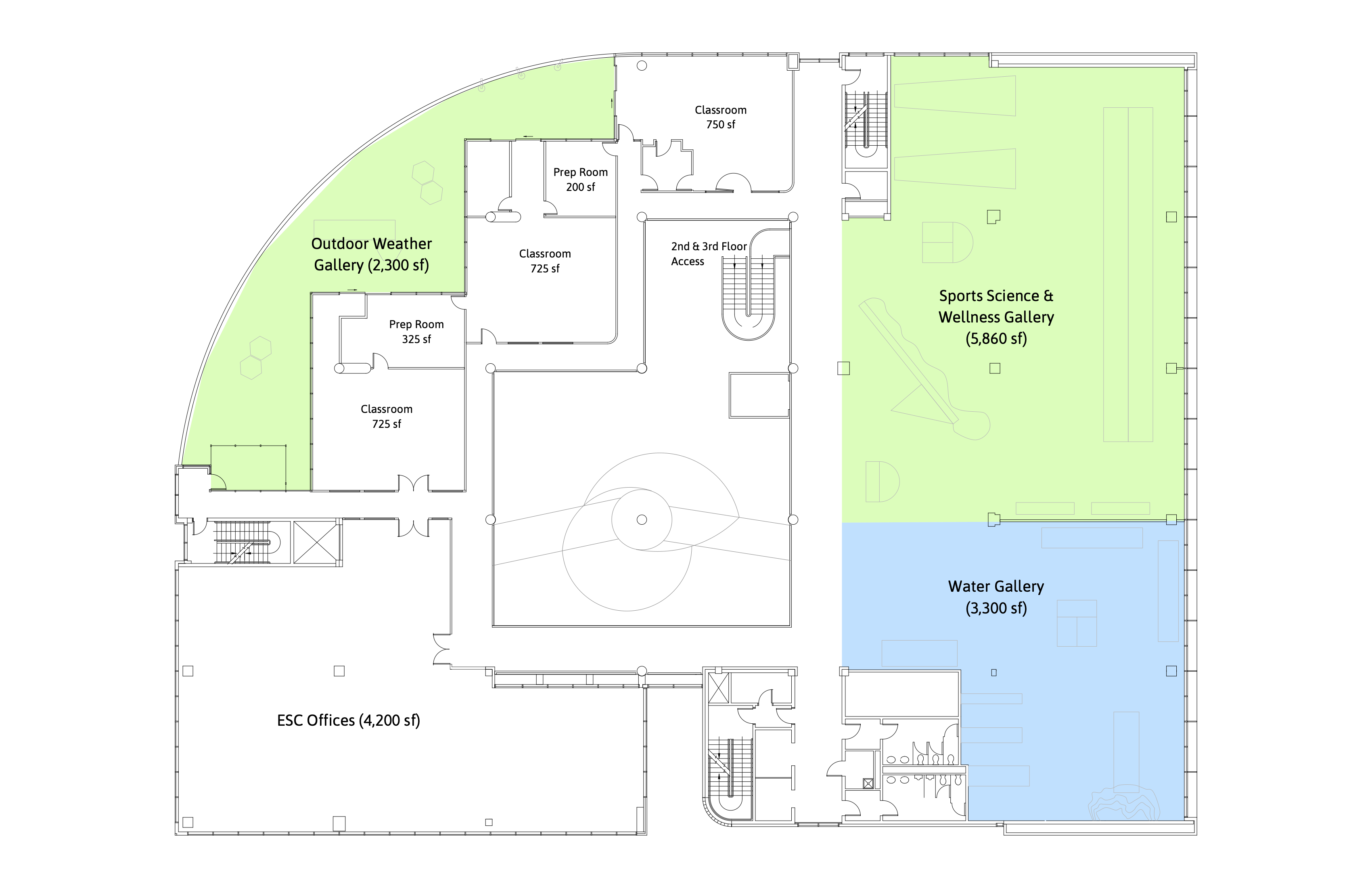 So What's the Cost?
We don't know the cost for acquiring the EWEB property yet. We are in the process of performing a cost analysis for what it will take to renovate the buildings, design and construct the new planetarium, and design and construct new exhibits. We intend to have these costs finalized in time to submit a proposal to EWEB in August 2022.