Early STEM Storytime with Sara Glater
May 25, 2018 @ 11:00 am

-

12:00 pm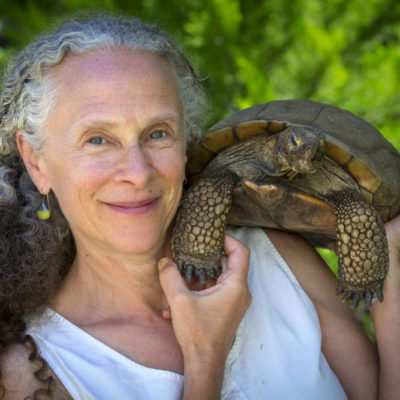 Join us in the planetarium for a special STEM storytime with local author and artist Sara Glater and her tortoise Bubbe. Sara will read her new picture book Tortoise Teachings (Lessons in the Practice of Patience). With rhyming affirmations, she describes the importance of taking one's time. During her reading, Sara's beautiful illustrations will be digitally projected for all to enjoy. Following her reading, Sara will introduce the audience to her beloved tortoise Bubbe and answer questions. Copies of the book will be available for purchase, and a portion of the proceeds will support efforts to reduce the growing threat to and predation of the desert tortoise.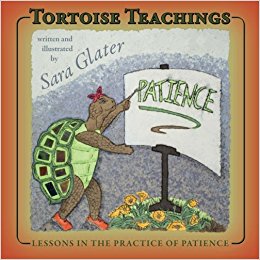 About the Author: Sara Glater is an award-winning artist, author and educator. She served as the executive director of the San Francisco Children's Art Center before establishing her program Art Soup here in Eugene in 2000. Sara now teaches privately and pursues writing and artwork. Tortoise Teachings is an expression of her lifelong connection to turtles and teaching. Sara's vibrant cast paper images illustrate her book – a process in which illustrations are drawn, carved, then cast using ground paper pulps.
About the Tortoise: Bubbe is a California desert tortoise in the prime of her life at nearly one hundred years old. Sara first met Bubbe when Sara was a teenager and Bubbe was a middle-aged tortoise. After visiting her and showing continued interest over time, Sara inherited her from her previous caregiver of 40 years. Bubbe is a wealth of inspiration for Sara's book and a major part of her life – she even carried Sara's rings at her wedding in a small pouch on her shell. Bubbe has proven to be a great chelonian (turtle) companion during one half of the year and a tortoise rock during the other. Hibernation supplies her with stored energy to use when she is awake. All year long, Bubbe serves as a reminder that whether fast or slow, patience is the way to go.