Thank you for your interest in working at Eugene Science Center.
There are no open positions at this time.
Relocate to Eugene, Oregon!
Consistently ranked as one of the top 5 college towns in the nation, Eugene has a dynamic mix of arts, culture, shopping, dining, entertainment, recreation, and sports. With real adventures, real close, this is a one-stop shop for fun. After all, it's TrackTown USA, the home of the University of Oregon, a hotbed for craft breweries and a major destination for foodies, cyclists, and counter-culture history buffs. Eugene is located 2 hours south of Portland in the southern Willamette Valley between the Cascade Mountains and the rugged Oregon coast, both only an 1-hr drive east or west.
Visit https://traveloregon.com/places-to-go/cities/eugene/ to learn more.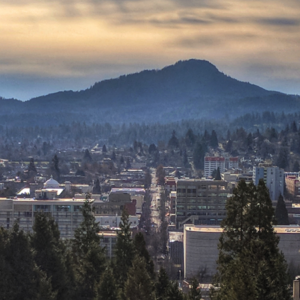 Please visit this webpage if you're interested in joining our team as a volunteer.