Thank you for your interest in working at Eugene Science Center.
The following position is currently open.
Planetarium Manager
The Planetarium Manager is an experienced, reliable, upbeat, and positive individual who primarily works with children in grades k – 12, along with their parents, teachers, and caregivers within ESC's planetarium. He/she/they will also be responsible for creating a fun, safe, and inclusive experiences, and will facilitate indoor and outdoor age-appropriate activities and lead STEM-based (science, technology, engineering, and math) programming.
Download the position description with application instructions HERE
Relocate to Eugene, Oregon!
Consistently ranked as one of the top 5 college towns in the nation, Eugene has a dynamic mix of arts, culture, shopping, dining, entertainment, recreation, and sports. With real adventures, real close, this is a one-stop shop for fun. After all, it's TrackTown USA, the home of the University of Oregon, a hotbed for craft breweries and a major destination for foodies, cyclists, and counter-culture history buffs. Eugene is located 2 hours south of Portland in the southern Willamette Valley between the Cascade Mountains and the rugged Oregon coast, both only an 1-hr drive east or west.
Visit https://traveloregon.com/places-to-go/cities/eugene/ to learn more.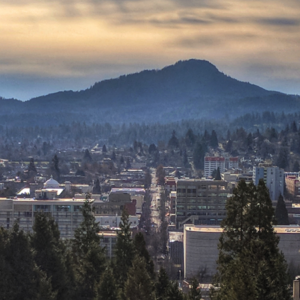 Please visit this webpage if you're interested in joining our team as a volunteer.