If you have a passion for science, a flair for teaching, or a desire to improve education in the community – we have a place for you at Eugene Science Center.  Our volunteers range from high school students to retirees, and come from all walks of life.
A 90-minute orientation is provided to all volunteers and must be completed before you can begin volunteering your time with us.  In addition, all volunteers will be asked to fill out a criminal background check.
Volunteering at Eugene Science Center requires proof of being fully vaccinated against COVID-19, and remaining up to date with your vaccination as recommended by the ACIP.
For volunteer applicants under the age of 18, we require a completed reference form in place of running a background check. Click here to download the reference form.
Scroll down to view our volunteer opportunities.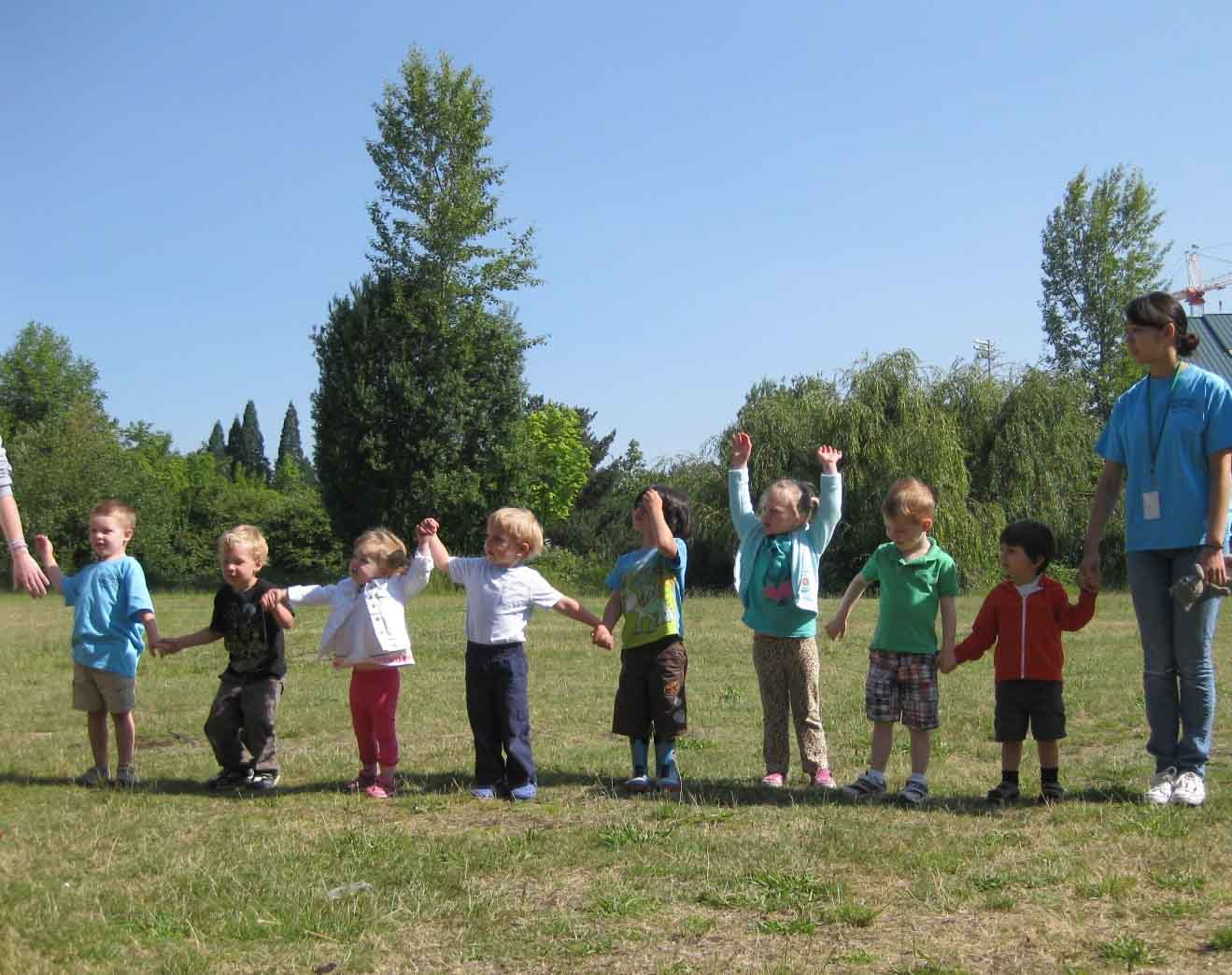 Thank you! To our dedicated volunteers, we offer rewarding experiences and benefits including valuable training, an annual social event, incentives, and recognition. For more information, call 541-682-7882 or email [email protected].
Exhibits & Facilities
Help us create interactive exhibit experiences, and assist in maintaining our current exhibits and facilities. We need volunteers with experience in carpentry, electrical and mechanical engineering, and graphic design. You can work in our onsite workshop (or in your own) on a single exhibit project, or be part of our ongoing volunteer team to constantly create new museum experiences.
Exhibit Guides
Have a flair for science and a way with people? Exhibit guides greet guests, assist them in interacting with exhibitions, present short interactive demonstrations, and tidy the Exhibit Hall to ensure the best possible visitor experience. This is our most popular volunteer role and we have Exhibit Guides of all ages and backgrounds! Please have an interest in science and willingness to work with children and families.
Special Events
Special Event volunteers assist with the set up and take down of our special events, lead simple table activities, assist guest presenters and a whole lot more! We have a wide variety of events and they're all a little different. The flexible time requirement makes this a great option for college students or anyone else who has an unpredictable schedule. Please be punctual, be able to bend and lift up to 20 pounds consistently, and be comfortable working in large crowds and in noisy environments. You will receive a short orientation of the event when you arrive.
Planetarium Presenters
Reach for the stars with us!  Planetarium Presenters collect tickets, welcome visitors, and run digital A/V equipment. They can also present live shows as they desire!  This role is most popular with our adult and retired volunteers, but we get interest from all ages. Please be comfortable speaking in public and have basic A/V experience. Some background knowledge about astronomy is highly preferred. Planetarium Presenters will get an extra 1-on-1 training with the Planetarium Director before they start.
Commitment: Flexible, arranged with Planetarium Manager
Summer Camp Counselors
In 2023, we offer 10 weeks of summer camps serving over 300 kids from grades K – 8.  We need counselors in every classroom, every day M-F during the summer. Join us for one week, or for the whole summer. Click Here to learn more and apply.
Summer Camp Counselors set up activities, teach children 1-on-1 and in groups, prepare snacks and lunches, clean up classrooms, and provide general teacher support.  Camp Counselor positions are the most common choice for high schoolers who want to pick up their summer volunteer requirement for school. Please have an interest in working with children. An extra Camp Counselor training will be provided before the camps begin. During the 2023 summer camp season, volunteers must be at least 16 years old.
Commitment: Minimum 1 full week of camp
Groups
Are you an organization sponsoring a day of volunteer work for your members? We have one-time projects that might be perfect for your group and do not require background checks. Tasks vary depending on what is needed but can include: cutting, stapling, collating, indoor cleaning, outdoor grounds work, heavy lifting, moving exhibits, and more. Group projects are usually arranged on a per-case basis, rather than as an ongoing opportunity. Email us for details. Please include your expected number of volunteers and dates you have in mind in your initial contact.
Behind The Scenes
We always need help with all of the administrative and organizational tasks that keep the Museum running smoothly.  You can help with preparing classroom materials, assembling mailings, general office work, exhibit maintenance, and many other tasks.