TOT DISCOVERY DAYS
FIRST FRIDAY OF EACH MONTH
9:00AM – NOON  |  AGES 0-5
Tot Day Admission includes complimentary Planetarium programs at 10:00, 10:30, or 11:00am
Each month we set up activities and interactive learning stations designed to create an experience that will ignite your child's curiosity and interest in science.  Tot Discovery Days are casual, drop-in programs when our youngest visitors can enjoy Eugene Science Center activities "big-kid-free." We open one hour early, just for Tot Day, before the general public can explore the science center.
Limited to children ages 5 and younger, accompanied by a parent or guardian. Siblings who are not the appropriate age for these activities will not be allowed into the activity areas at this time. A named member must be present to receive membership benefits.
Advance registration not required.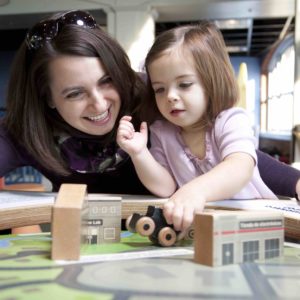 Tot Discovery Day Pricing:
Eugene Science Center Members: FREE
Non-Members, Ages 1-61: $6.00 each
Non-Members, Ages 61+: $5.00 each
Infants 0-12 months: FREE
Tot Discovery Day admission is discounted from regular combo admission pricing and includes hands-on activities just for you and your Tot. Save money on multiple Tot Day visits by becoming a member.
Tot Discovery Days are now included in our Museums For All program.
UPCOMING TOT DISCOVERY DAYS:
Tot Discovery Day: Eric Carle's Animal World
October 4, 2019
9:00am – 12:00pm
What do a caterpillar, gorilla, brown bear, chameleon and a pancake all have in common? Eric Carle of course! Join us as we enter the world of animals through the eyes and words of the famed children's book author. We will discover how animals adapt to their environments, what they eat and how they hide from predators. We will also meet some animals that live here at the Eugene Science Center.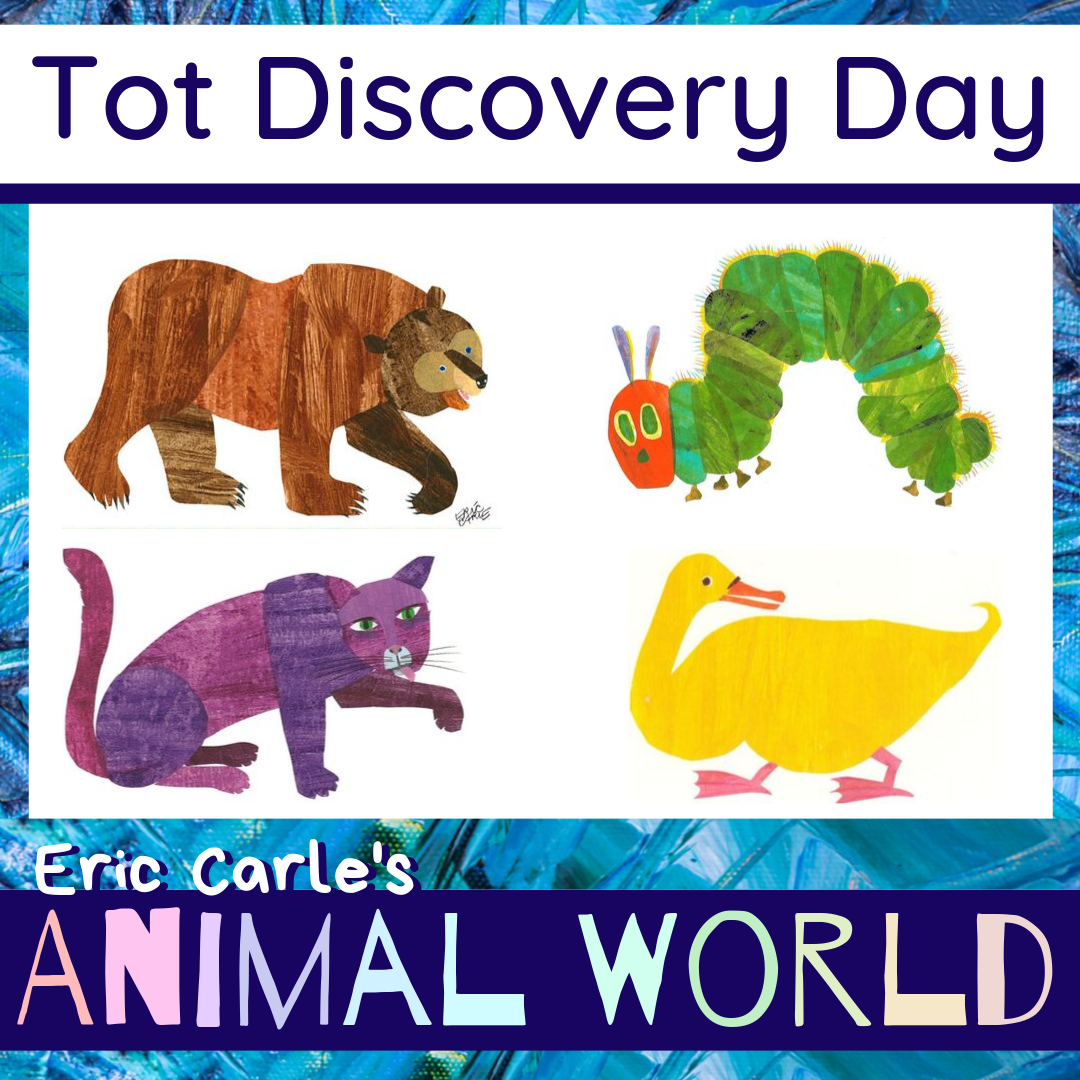 Early S.T.E.M. Storytime
Second, Third & Fourth Fridays of Each Month
11 - 11:30 am | Ages 0-5
Immediately following 10:30 pre-K planetarium shows
Jump start your preschooler into S.T.E.M. (Science, Technology, Engineering, and Math) education with the Eugene Science Center's new storytime. Join our staff educators as we read a story and lead a hands-on activity designed for early learners. Each storytime is a unique expansion of the Tot Discovery Day theme from the first Friday of the month.
Early S.T.E.M. Storytime is included with general admission.