Winter Break Camp
December 26, 2019 @ 9:00 am

-

4:00 pm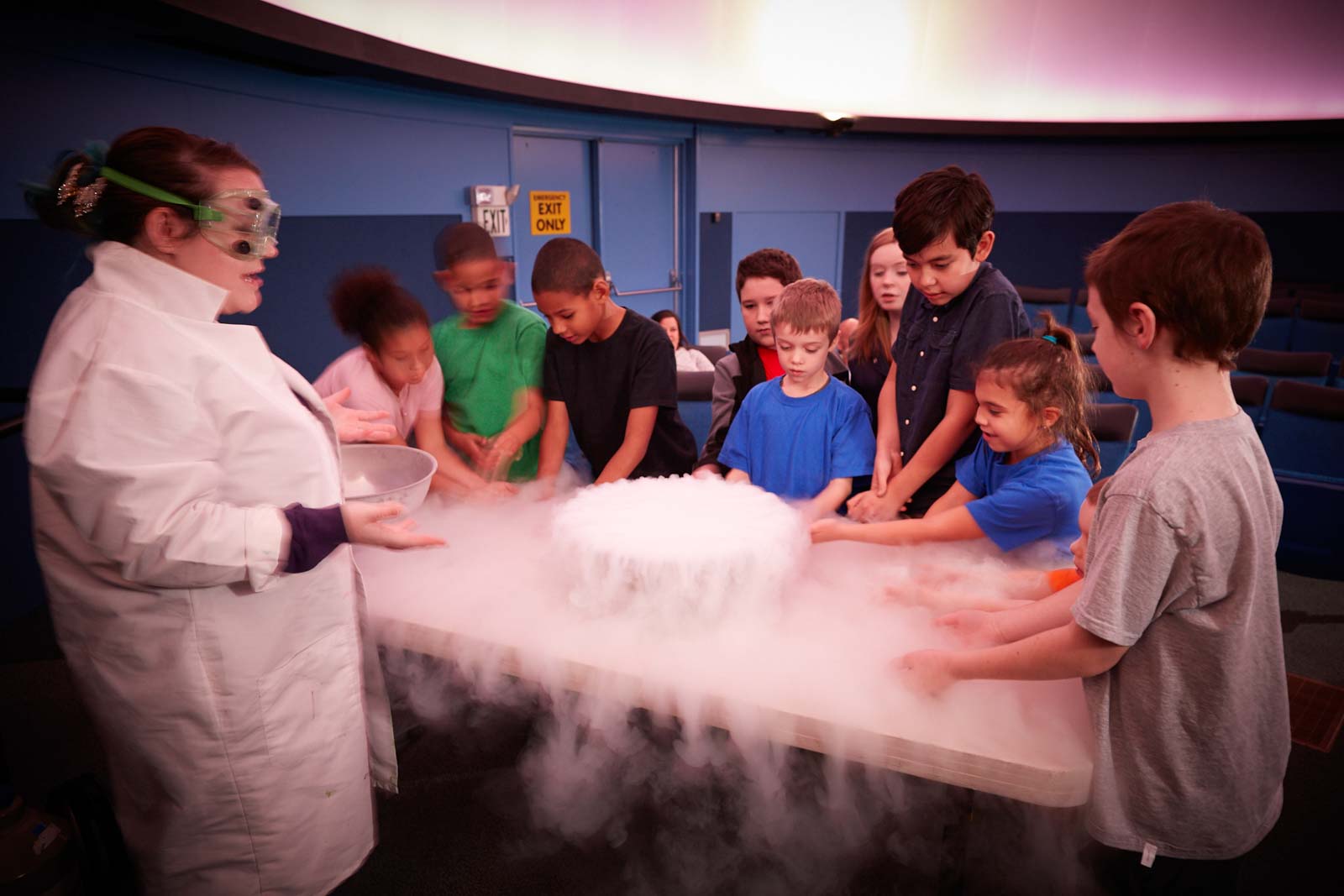 Visit the main Winter Break Camps Webpage.
Grades K – 5
9:00 am – 4:00 pm*
During winter break, kids put their creative minds to work exploring science during these engaging, hands-on single day workshops.
Pricing:
Members: $40
Non-Members: $45
*Extended Care Available:
Early Care (8 – 9am): $5
Late Care (4 – 5 pm): $5
Limited need-based scholarships are available. Email [email protected] for scholarship inquiries.
Winter Break Workshops:
Monday, December 23rd:
Icy Science
Explore the states of matter with icy experiments, including dry ice, artificial snow, and icy moons.
Thursday, December 26th:
Zoology
Meet the resident education animals at Eugene Science Center, and learn about how species adapt and behave in different habitats.
Friday, December 27th:
Cell Biology
Learn the difference between plant and animal cells, extract DNA from a strawberry, and create your own slide to observe under a microscope.
Monday, December 30th:
Marine Science
Earth's vast oceans are home to some of the most amazing species discovered. Learn about marine ecology and how we can be good stewards of ocean ecosystems.
Thursday, January 2nd:
Prehistoric Science
Explore the life and landscapes of a prehistoric earth – what have we learned about the earliest humans, and how do scientists collect information about life that existed millions of years ago?
Monday, January 6th:
Astronomy
Enter the planetarium to travel the solar system and beyond! Learn about the planets, moons, and other celestial objects that orbit around our sun.