Eugene Science Center's New Friday Afternoon Drop-Off Program
Science After School is a new program developed by Eugene Science Center in response to Friday early release days in local schools. The program is an opportunity for Kindergarten through 5th grade students (and the home school equivalent) to explore science in a fun, hands-on setting. Science After School is led by experienced STEM educators and incorporates both structured and open-ended inquiry based learning opportunities. Advance registration is required.
Time:  Fridays, 1:00 to 6:00 pm – See Calendar for Full Day (8am – 6pm) program dates and Holiday Schedule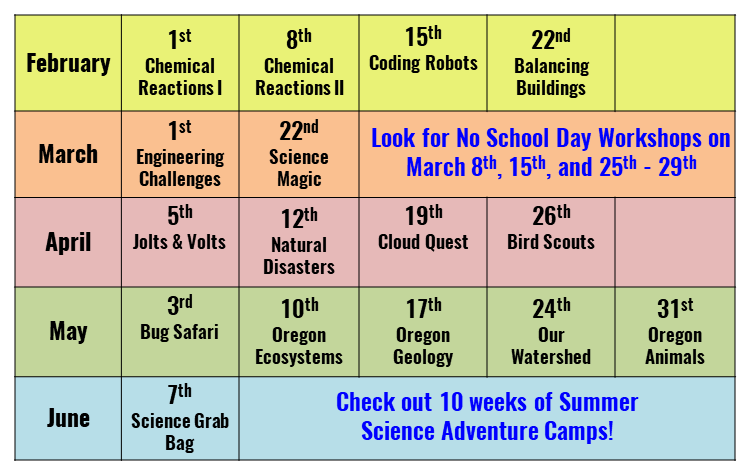 Scroll down for descriptions of each day.
Price:  $35 per day.
Discounts:  Members receive $5 off. Learn about memberships here.
When you register for 5 or more days, save an extra $20.
The discount for multiple days only applies if they are purchased in one single transaction. Discounts are automatically applied at checkout.
Scholarships: Limited need-based partial scholarships are available. Contact the Education Director at [email protected] to learn more about scholarships.
Payment Plan: Installment plans are available for Science After School. The payment plan requires a 25% payment on purchase date and then divides the remaining balance into 5 future payments, processed on the 1st of the month.
We use a registration software called Amilia. First time users of the Amilia registration system should reference our program registration guide.
Cancellation Policy for Science After School:
Cancellations made at least one week prior to the start of a program are eligible for a full refund or credit, minus a $5.00 cancellation fee per child. Cancellations after that are eligible for a 50% refund or credit. No refund or credit will be given if a cancellation is made on the day of the program or later.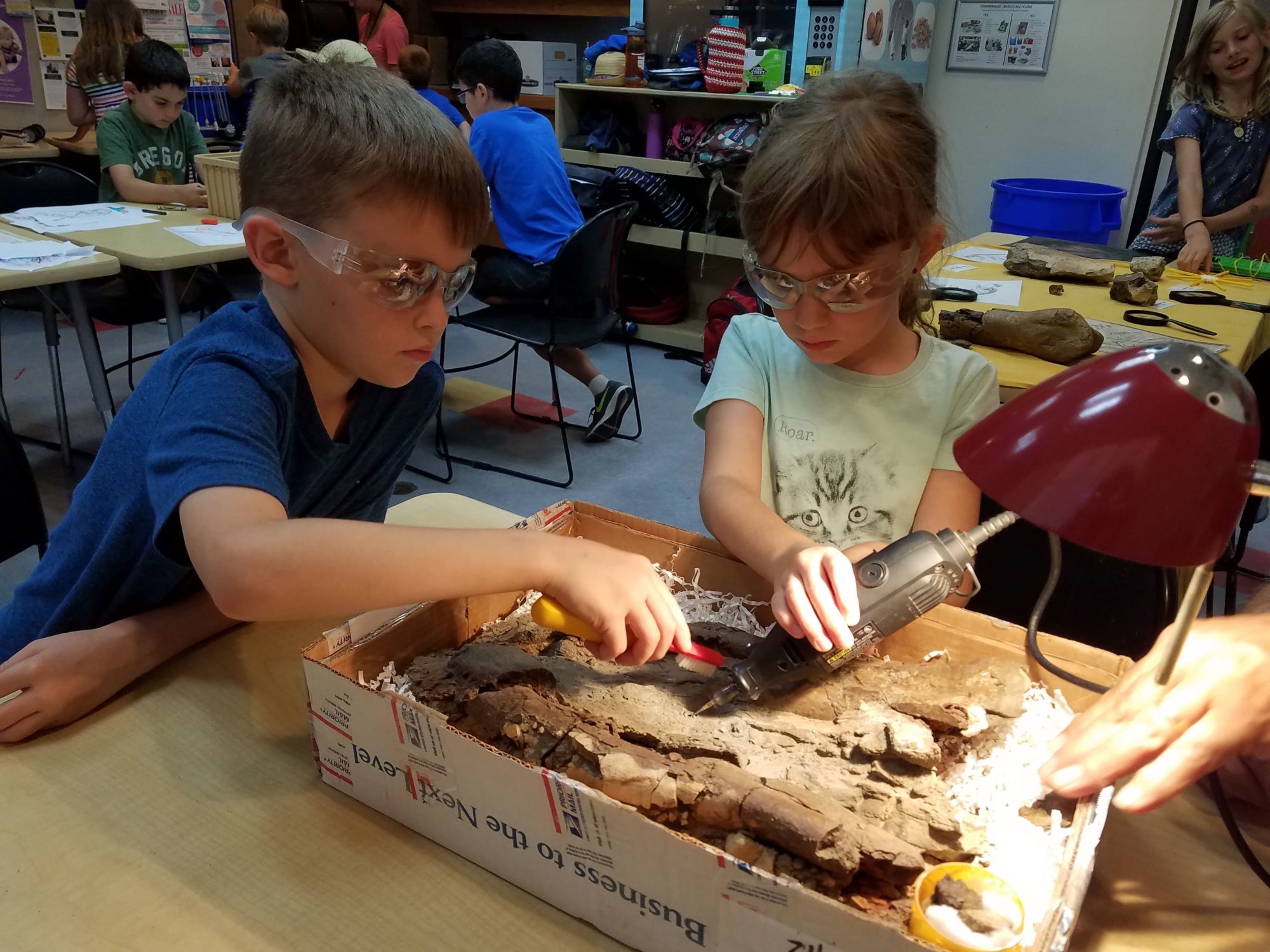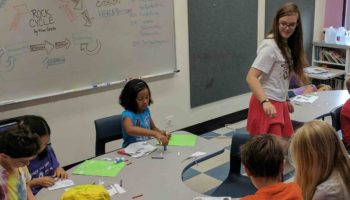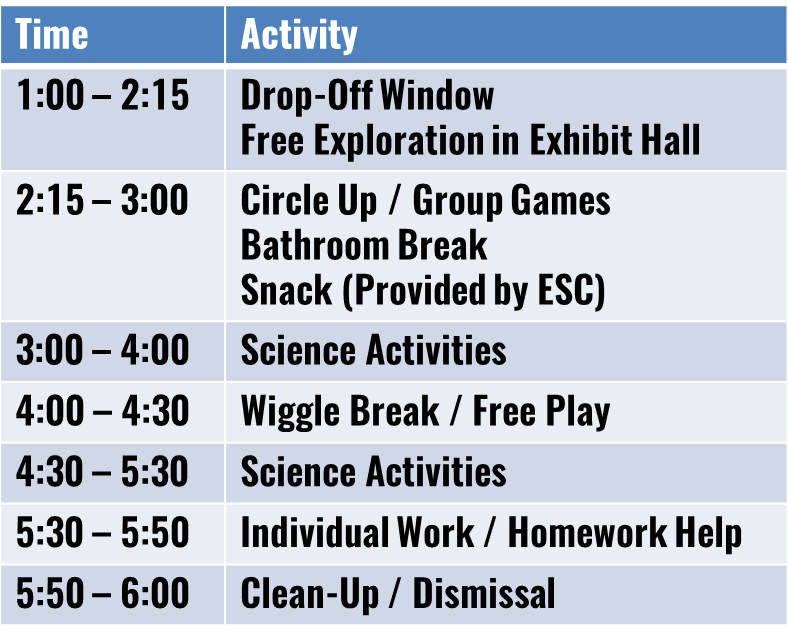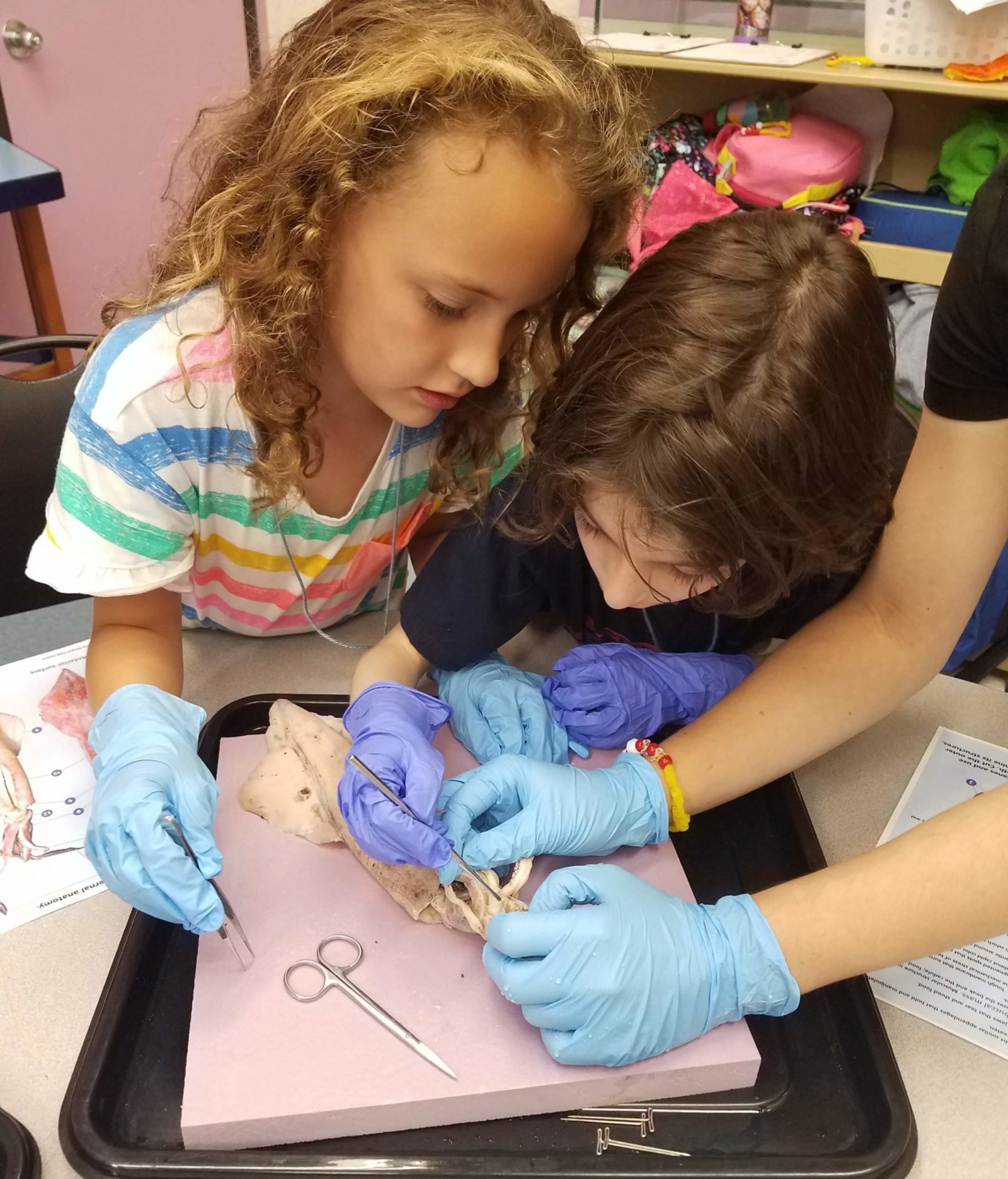 Upcoming Science After School Programs
Frequently Asked Questions
Eugene Science Center does not currently have the infrastructure to offer transportation from your child's school to the museum. We realize mid-day transportation is a barrier to many families. We can help facilitate carpools for families who opt-in to sharing the location of their child's school and/or their home address with other registered families.
Science After School is not specifically for students in Eugene 4J District schools. We were inspired by the new Eugene 4J early release calendar to develop this program, and offer select Full Day options that coincide with Eugene 4J No-School-Days. Students in other districts or homeschooled students may choose the dates that work for them.