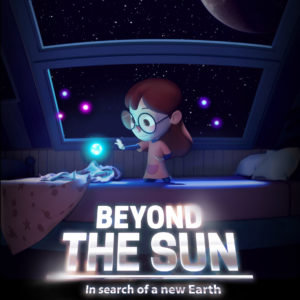 26 minutes | Recommended for ages 6+
Join young Celeste on an inspiring journey through the universe to discover what exoplanets are and how they can be detected. This planetarium show features stunning visualizations of some of the different types of exoplanets that have been discovered including hot Jupiters, rogue planets, and super-Earths.

Please note: all planetarium shows start on time and no late seating is permitted. Our show schedule is subject to change. We recommend checking our calendar before your visit for the most up-to-date schedule. Click here for planetarium admission prices and more info.