In addition to touring the Exhibit Hall and visiting the Planetarium, your group may also choose to sign up for an Enrichment Lab prepared in conjunction with themes pulled from each current exhibition. These 45-minute, hands-on classroom programs will enhance your students' experience with interactive lessons led by a Science Center educator.
Labs are subject to instructor and classroom availability and may not be available on all days.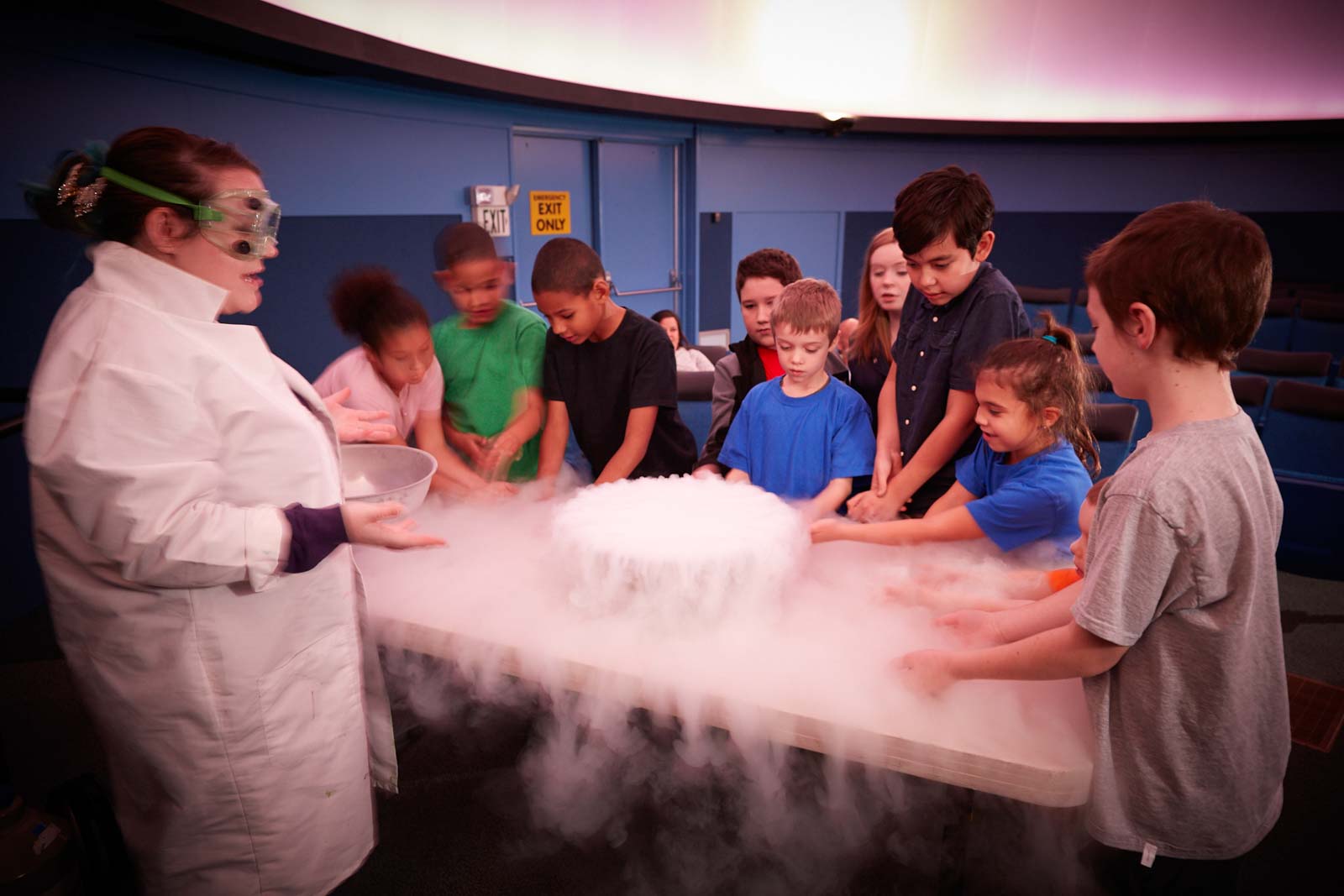 Balance Lab
Students examine toys that use center of gravity in suprising ways, leading to impossible-looking balancing acts and unexpected motion.
Healthy Eating Lab
Get a hands-on look at the vitamins, minerals, and energy contained in the foods we eat. Students will learn the importance of choosing the right foods in order to balance the calories we take in with the energy we exert.
Music Lab
Students will experiment with different families of musical instruments and learn how each generates sound.
Bug Lab
Students will classify insects and other invertebrates into different families, then learn about specialized body parts and other adaptations that allow bugs to move, find food, and eat.
Gyro Lab
Students learn what makes gyroscopes stay upright when spinning, how rotation affects forces in unexpected ways, and how gyroscopes are put to use in many toys and practical applications.
Advanced Nutrition Lab
Is that diet soda really better for you? How does Vitamin C work? Students will learn the meaning and function of important nutritional components, including antioxidants, calories, and natural versus artificial sweeteners.
Advanced Music Lab
Students will examine the musical concepts of harmony and resonance.
Pricing
Each enrichment lab is 45 minutes in duration and designed for groups of 24 students or less.   Groups with more than 24 students can be split into two groups and registered for two back-to-back programs.
$30.00 for groups with 15 students or fewer
$2.00 for each additional student over the first 15