Enrichment Labs are currently unavailable.
In addition to touring the Exhibit Hall and visiting the Planetarium, your group may also choose to sign up for an Enrichment Lab. These 45-minute, hands-on classroom programs will enhance your students' experience with interactive lessons led by a Eugene Science Center educator, designed for up to 20 students at a time. Larger groups may be split into 2 or more sections and rotated among other field trip options (Exhibit Hall, Planetarium).
$30 minimum cost for up to 10 students; $3 per additional student.
Labs are subject to instructor and classroom availability and may not be available on all days.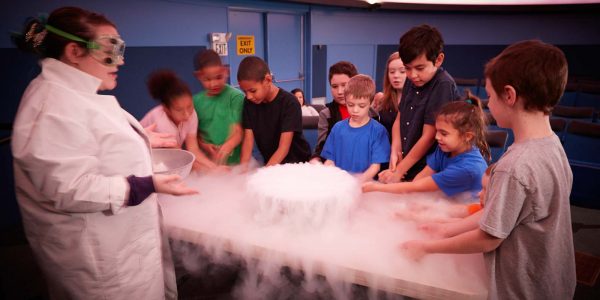 Choose your grade level to see which Enrichment Labs will work best for your students.
Pricing
Each enrichment lab is 45 minutes to 1 hour in duration and designed for groups of 20 students or less.   Groups with more than 20 students can be split into two groups and registered for two back-to-back programs.
$30.00 minimum charge for groups with 10 students or fewer
$3.00 for each additional student over the first 10