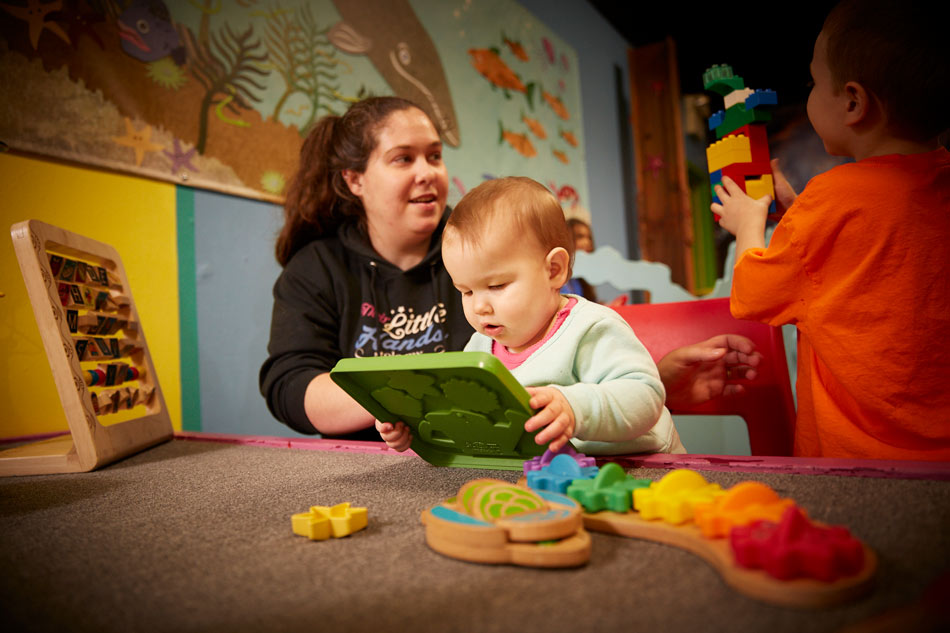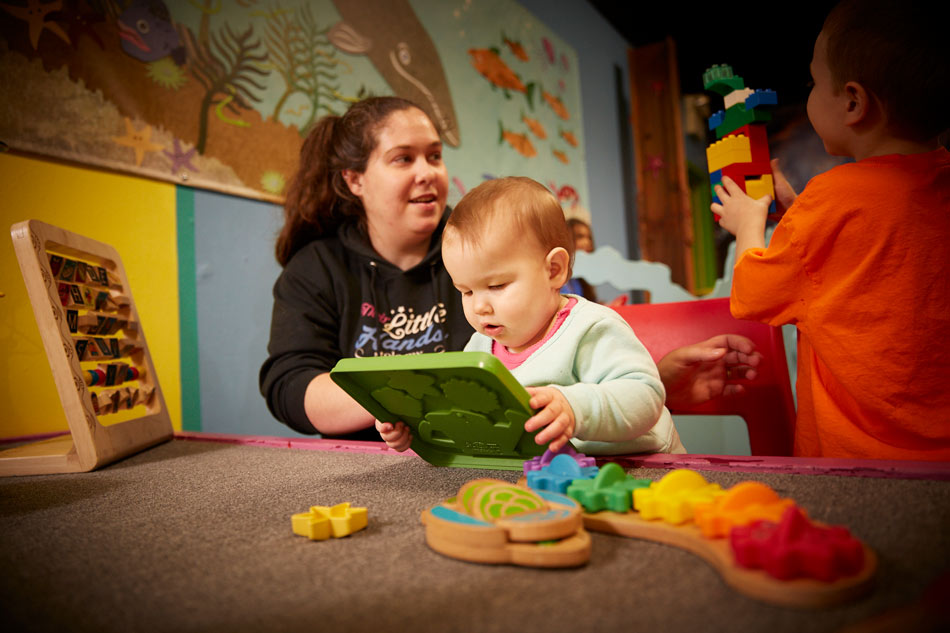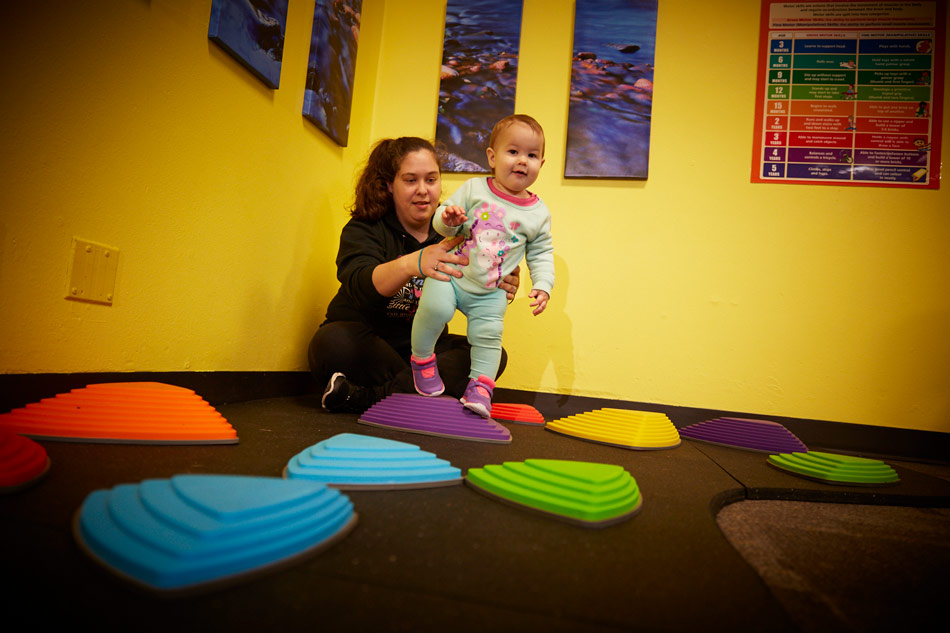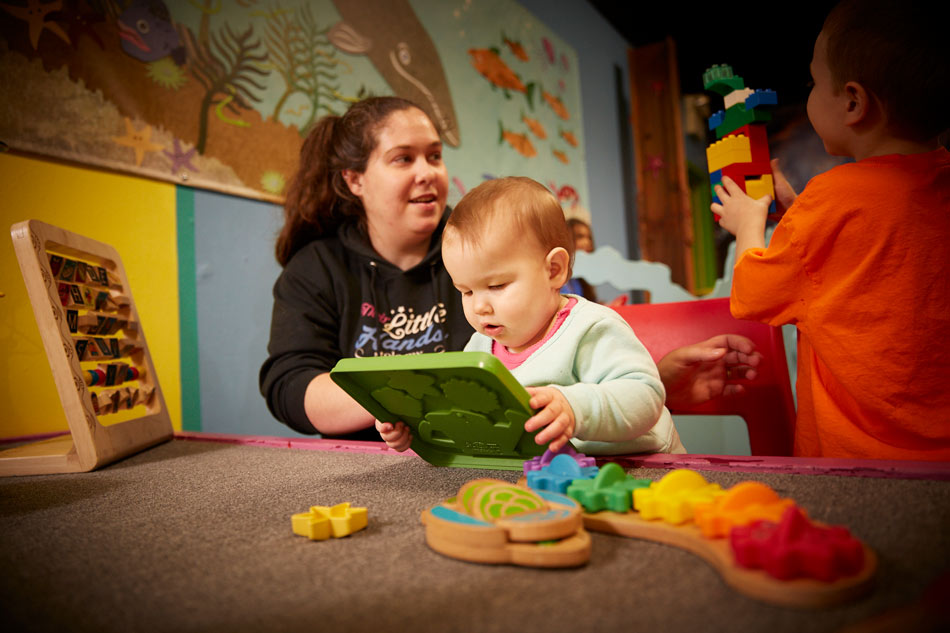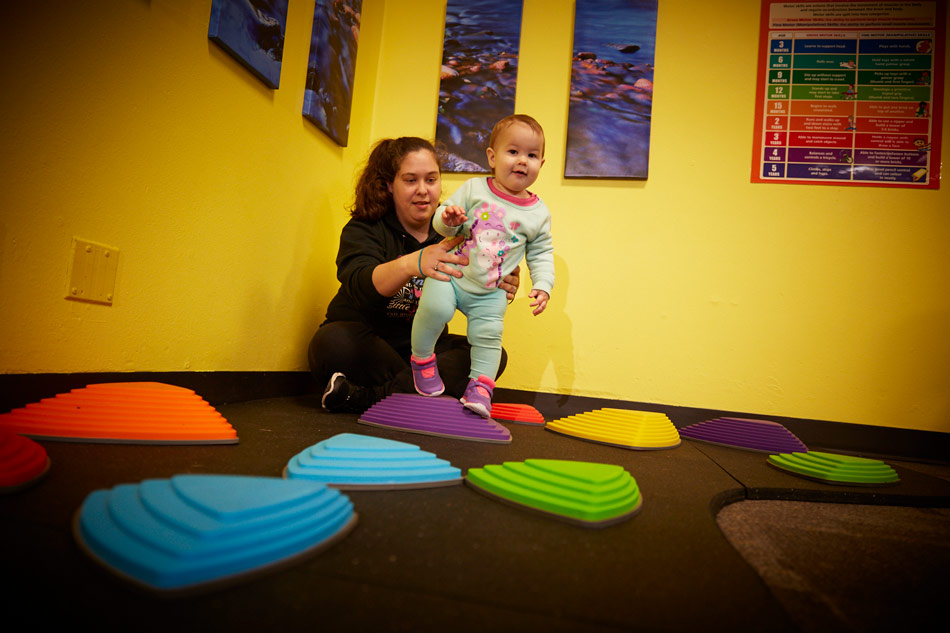 A special section for our Youngest Scientists!
The Tot Spot features a variety of hands-on activities for creative play, including building blocks, bead mazes, a light table, and a puppet theater. The Tot Spot ocean environment is finished with commissioned illustrative collages designed by artist Alice Feagan to stimulate the imaginations of all age groups.
The Tot Spot is for kids age 5 and under with their families and caregivers. Our space is growing and changing — be sure to check back often for updated exhibits and activities!