Get outside and explore the Eugene Solar System Trail, one of the first scaled solar system trails in the country!
Scaled at 1:1 billion, this unique trail (longest on the West Coast, and the only one in Oregon) is a great way to enjoy the outdoors while exploring our solar system. Bike, run, walk, or skate along a 4.5-mile section (9 miles round trip) of paved path along the beautiful Willamette River discovering our sun and its planets – even dwarf planet Pluto! Then escape our solar system and visit our closest star, Proxima Centauri, and its exoplanet, Proxima b, located at Eugene Science Center.
The trail originated in 1990 when Jack Van Dusen and his son, Ben, laid out the sun and planets along a bike route near their home using only paint on concrete. An enthusiastic response from the community led to a more permanent installation in 1997. Eugene Science Center began working with the Eugene Parks & Open Space division and Jack Van Dusen in 2018 to adopt and upgrade the trail. New stations, Proxima Centauri and Proxima b, were installed during the Summer of 2019. Plans are now underway to renovate the original stations.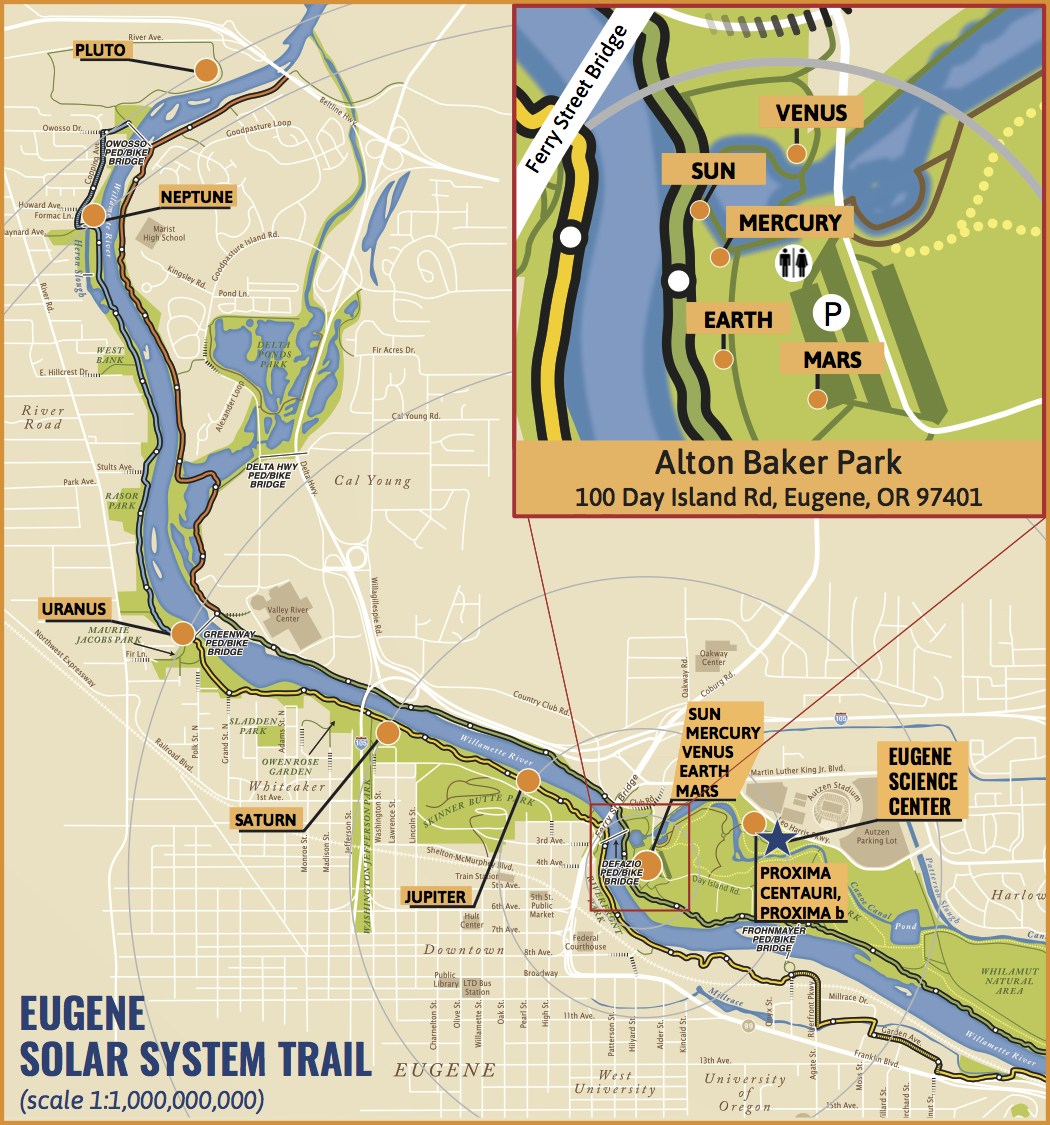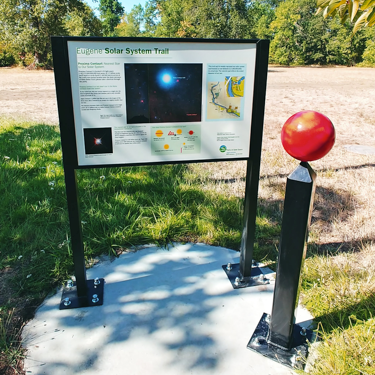 New Proxima Centauri Station Located at Eugene Science Center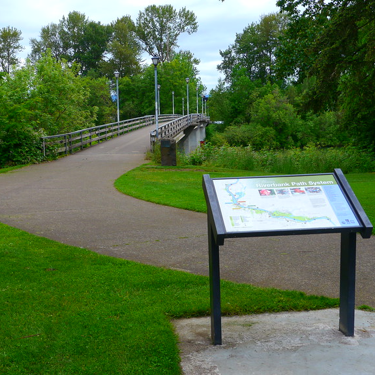 Ruth Bascom Riverbank Trail along the Willamette River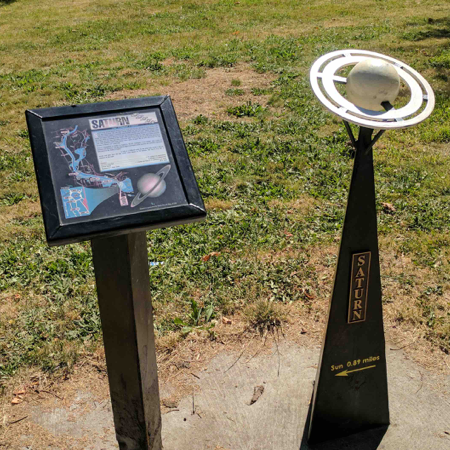 Original Saturn Station, 1997