UO Athletics plans to break ground in 2024 to construct a new indoor practice field next to Autzen Stadium. They recently released plans for additional development in this area: the relocation of the two outdoor practice fields to the south of their current location. To accommodate this, Leo Harris Parkway would be re-routed to the south and the existing City-owned paved parking lot serving Eugene Science Center, Cuthbert Amphitheater, and Alton Baker Park guests would be relocated to the City-owned parkland/field east of the Eugene Science Center building.
For more information from University of Oregon, visit this website.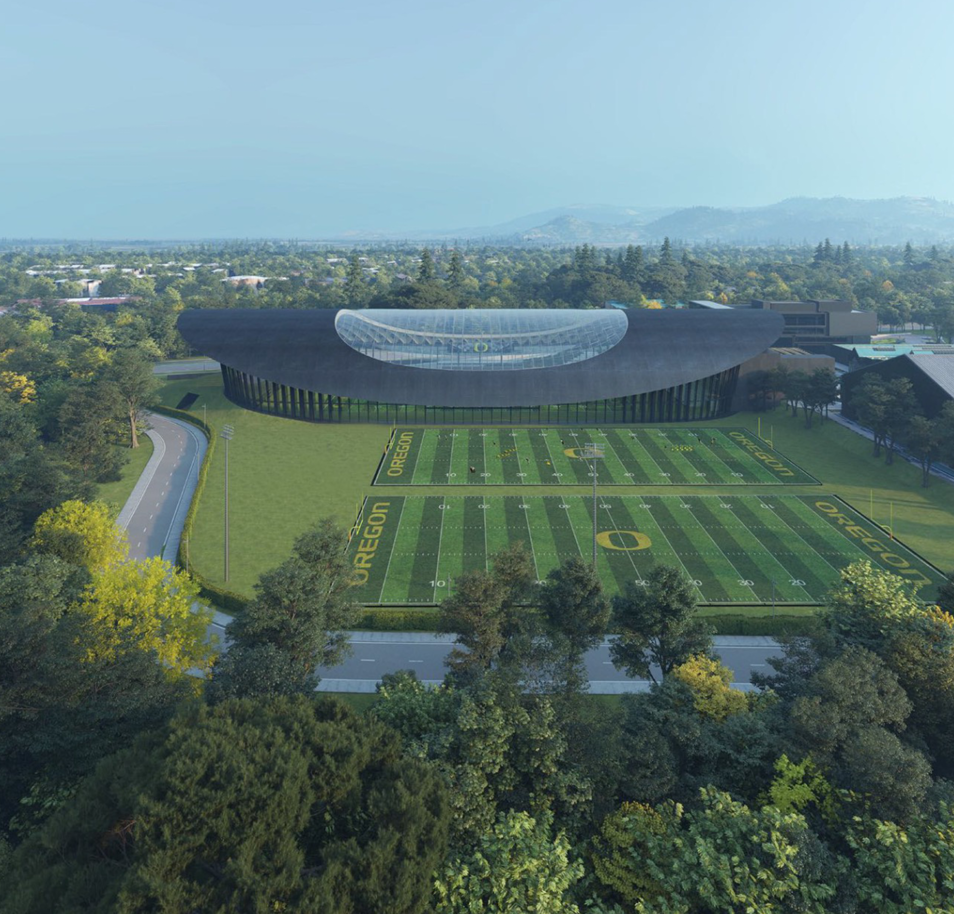 Artist rendering of the new indoor practice field, two outdoor practice fields, and the re-route of Leo Harris Parkway.
Proposed Re-Route of Leo Harris Parkway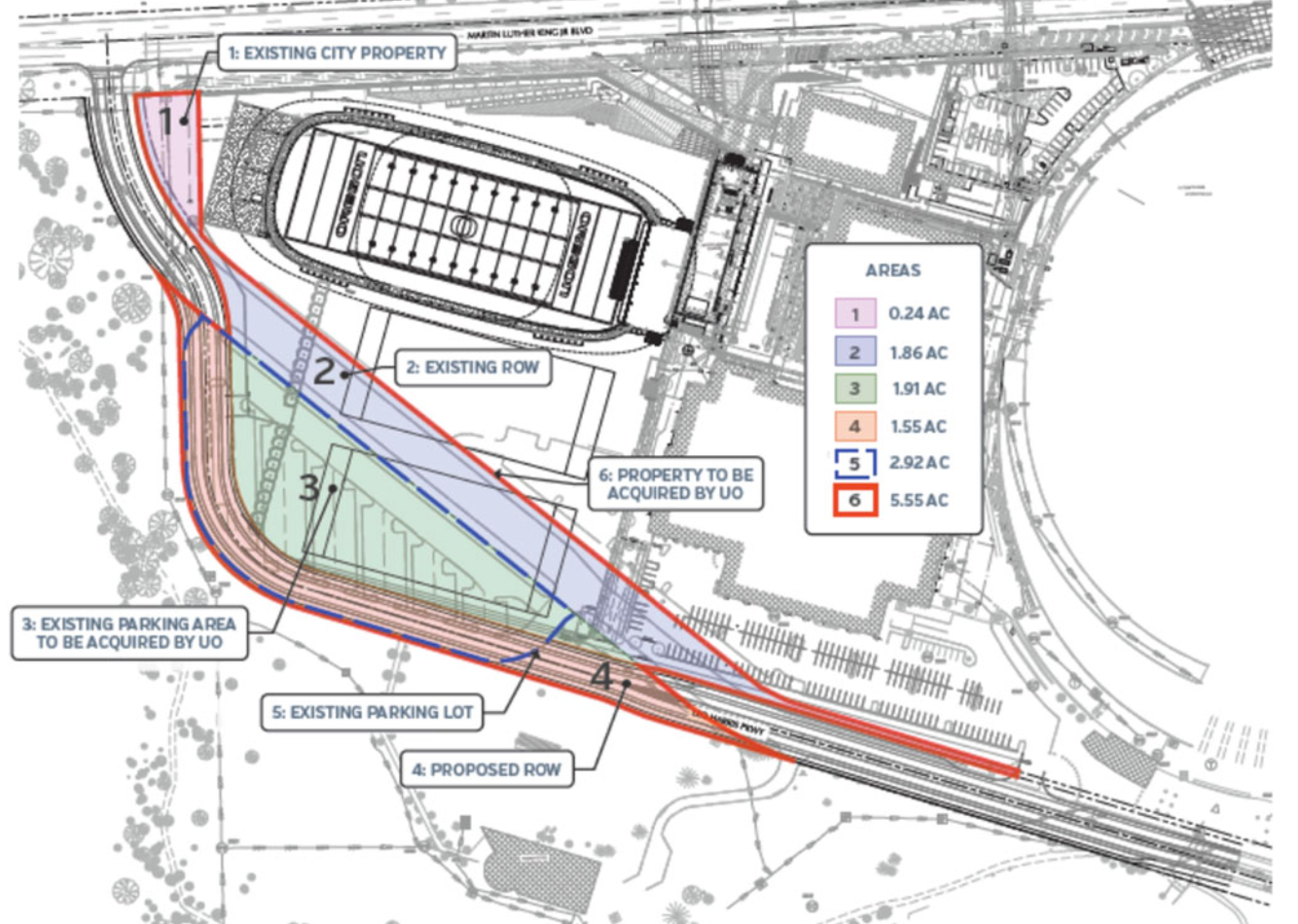 Proposed Paved Parking Mitigation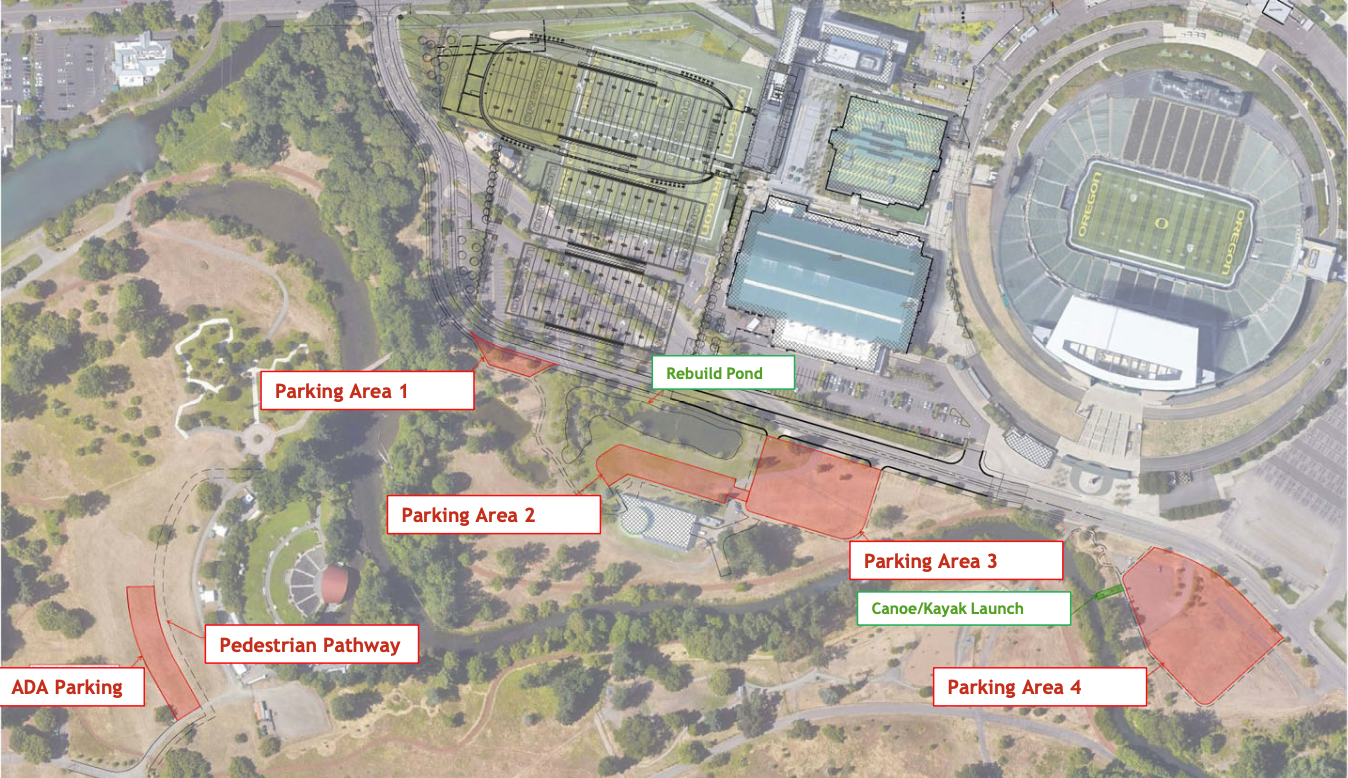 Frequently Asked Questions
Tailgating (Updated 2/15/2023)
Eugene Science Center Operations (Updated 2/15/2023)